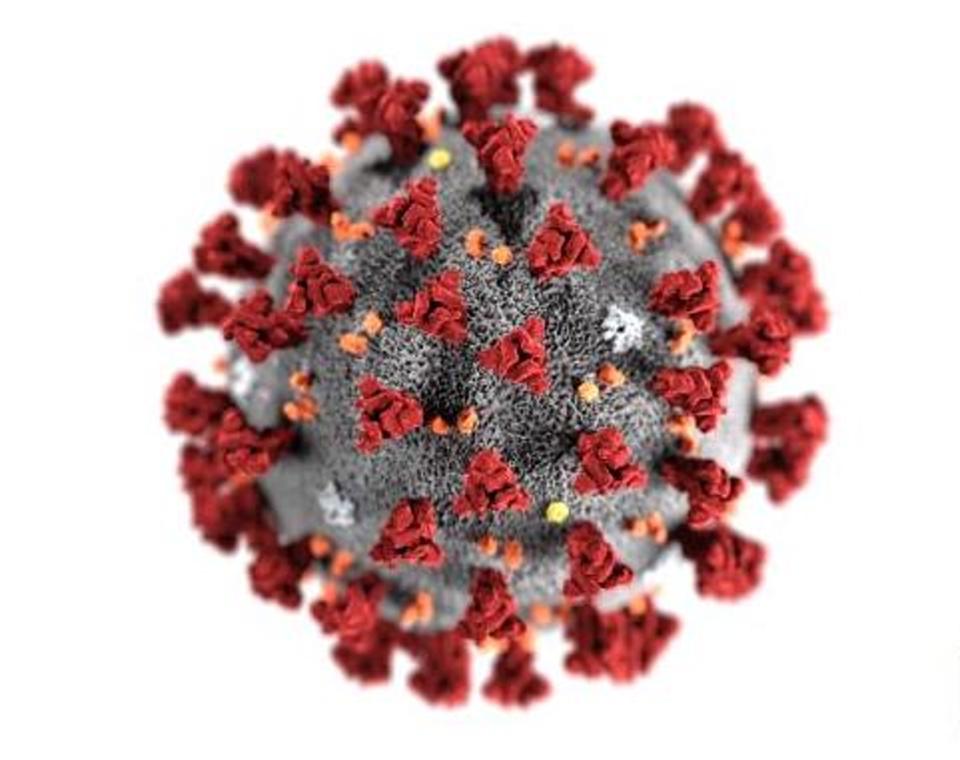 UGANDA CORFIRMS 7 NEW CASES OF COVID 19
By Kisekka Umar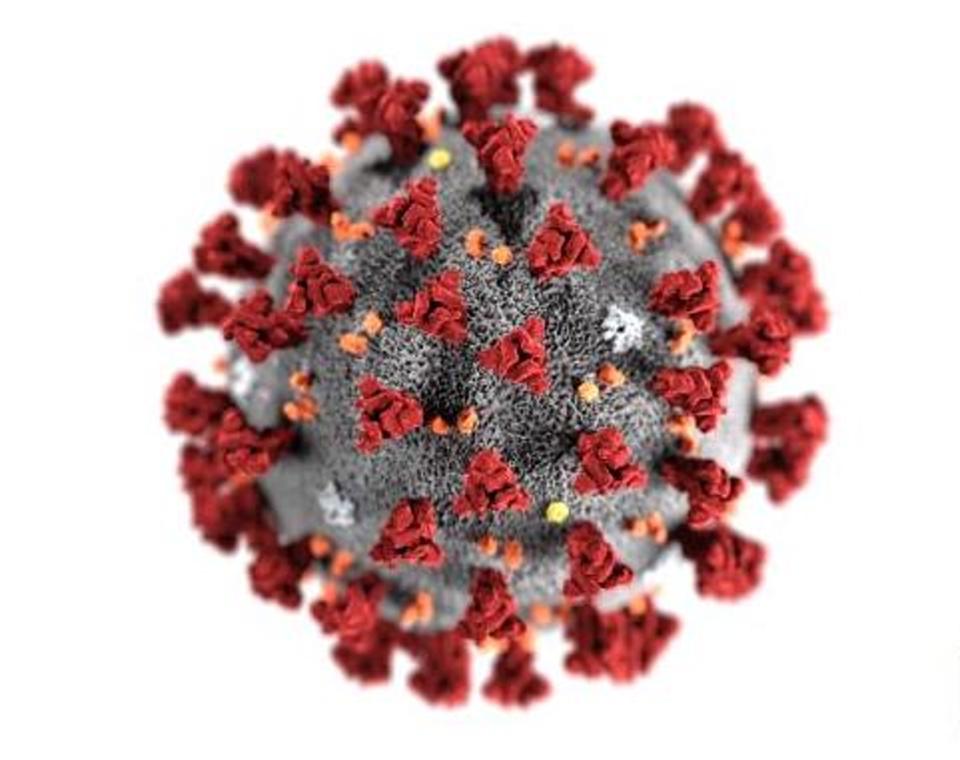 Out of the 225 tests that were run on 28th/03/2020, 218 samples have tested negative for covid- 19 which brings it to accumulative total of 30 confirmed cases within the country, this was confirmed in a tweet from the ministry of health on Saturday.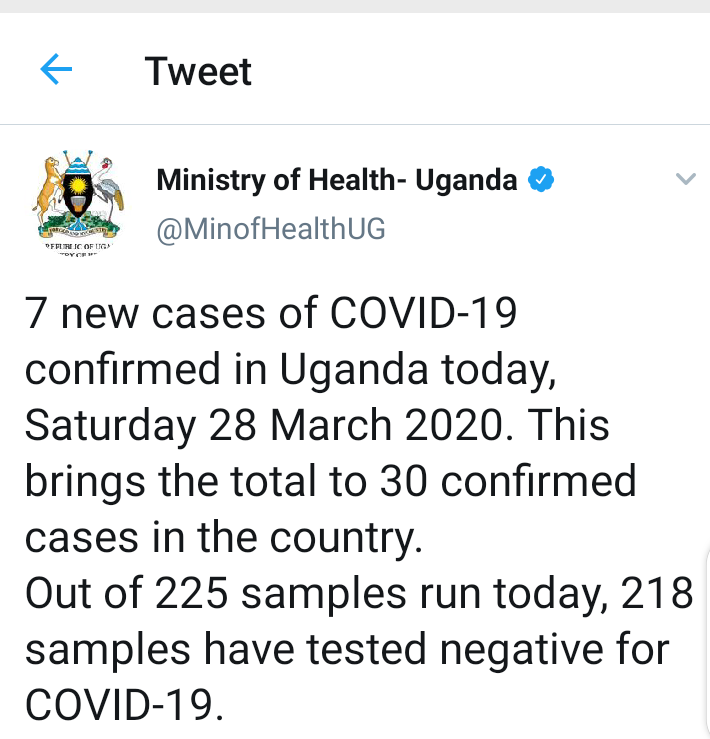 According to the ministry of health, accumulative of 732 travelers from Dubai, UAE (with in the past 14days) have been listed. 23% of these (169/732) are under institutional quarantine.
Accumulative total of 1,184 identified high risk travelers are under follow up, 811 (40 new) of these are under institutional quarantine while 373 under self-isolation, a total of 1,517 high risk travelers have completed 14 days of follow up.
The ministry however advises the public that while stay at home in order to prevent covid-19, it is important that you stay healthy.
Exercise regularly, at least for 30 minutes.
Stay hydrated, drink at least 3 liters of water.
Eat your meals regularly
Limit alcohol consumption.